Web Site Development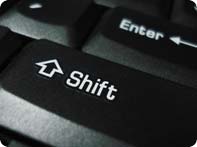 Z & C Designs creates custom web sites that are attractive, well-organized, easy to navigate and tested to ensure that they perform as expected. Each of these criteria is essential to a professional web site, because the most stunning graphics in the world quickly lose their appeal when users cannot find the information they are looking for. Browsing the internet should not be a frustrating experience, it should be a rewarding one.
Below are links to some of the web sites we have developed.
Clicking on the links will open the web sites in a new window.