Search Engine Optimization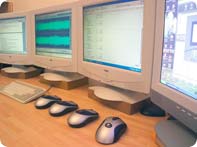 SEO (Search Engine Optimization) is the process of structuring a web page so that it is indexed by search engines, found and read in the most effective manner possible.
This makes your web site and its content relevant and visible to search engines and web searchers.
Z and C Designs has the experience to get your site indexed by the most popular search engines in hardly no time at all. You will see an increase in the amount of traffic to your web site in just weeks.
We will add small amounts of specific key words and descriptions pertaining to your site that would only be seen by the search engine robots and spiders. The more professional your site looks to these robots and spiders, the more popular your site becomes with the search engines.