Web Banners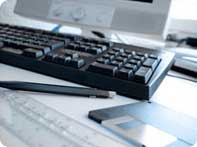 One of the most popular forms of internet advertising is the banner ad. Just like any other ad, it is intended to catch a customers attention and bring them into your store or web site. Banner ads are generally placed on other high traffic web sites. There are also several affiliate programs that you can join that require banner ads.
Whether you are joining an affiliate program or just want more customers, banner ad placement is a key element in driving traffic to your site.
High traffic sites may require multiple banner sizes and have size and weight requirements.
Z and C Designs will create custom banners that conform to these size and weight restrictions.
Below are some examples of banner ads we have done.