E-Commerce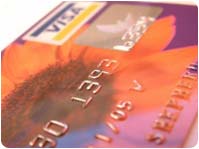 E-commerce (electronic commerce or EC) is the buying and selling of goods and services on the Internet. Processing secure orders and
effective communication
between the buyer and seller are key elements to e-commerce. We offer complete e-commerce solutions.
Z and C Designs has the knowledge to create custom and secure web site store fronts and are also familiar with many
open source systems
. Your store front will be secure, well-organized, easy to navigate and tested to ensure that it performs as expected.
Below are links to some of the web site store fronts that we have developed.
Clicking on the links will open the web sites in a new window.